You may now call me God-Emperor
Friday, December 02 2005 @ 02:02 MST
Contributed by: evilscientist
Or more accurately Commanding Officer. At a ceremony last night, presided over by the Lieutenant-Governor, command of my cadet unit changed over from the previous CO to me. This means that more of my free time will be sucked up by the cadet organization for the next three years. I am looking forward to the new challenge though, as I can now provide a different direction for the unit, should I see fit. It is also the culmination of a nearly 20 year career as a reservist. That being said, Mrs. Evil still laughs when I say that I'm thinking of retiring from the CF when my tenure as CO is done. Some pictures from the ceremony: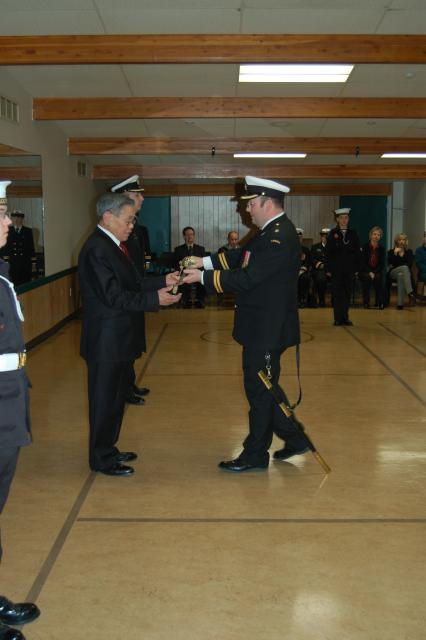 The old commanding officer handing over the sword representing the command of the unit to the Lieutenant-Governor.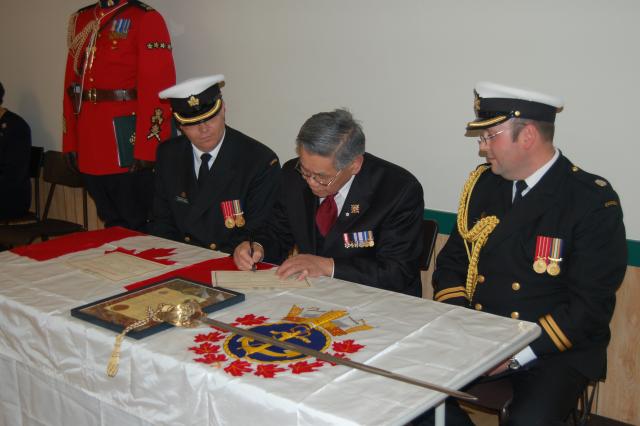 The signing of the change of command certificates.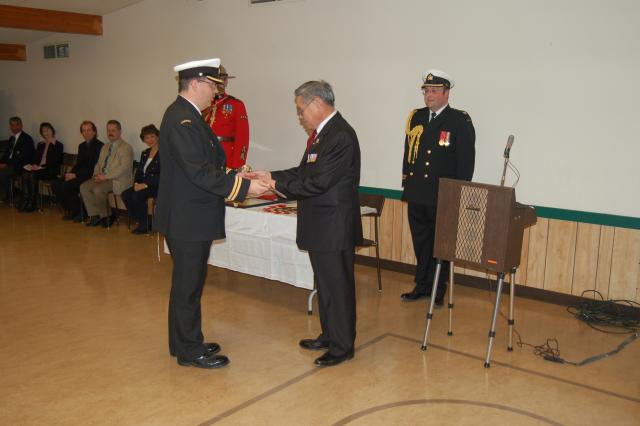 Me receiving the sword representing command of the unit from the Lieutenant-Governor.
---
Evilness
http://www.evilscientist.ca/article.php?story=20051202140235617