Reversing loops added.
Monday, September 10 2007 @ 07:54 MDT
Contributed by: evilscientist
Views: 4,644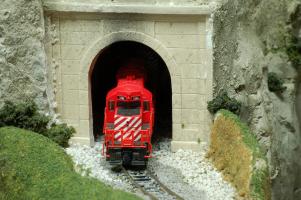 It's been a while since I've done an update to the WMRR, busy with life and other things, so here's a bit of an update. I've added two reversing loops which allows the people who come to operate the WMRR the opportunity to do a long, main-line run as opposed to the switching that I tend to prefer. The first loop was installed just off of the "West" end of the Lambie yard, about where the curve to Dubois is. This runs along the wall then under the floor of the crawlspace just behind the washer and dryer.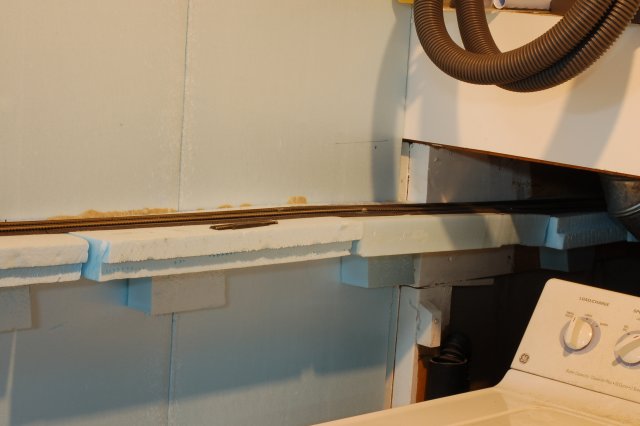 The newer loop, completed over this past weekend, runs behind some shelving before it loops around under the floor in the crawlspace. This loop is in a more accessible location and is a much smoother track than the first loop. This loop and small staging yard is located off the "East" leg of the wye that is beside the existing cassette staging.