Trailer blogging
Friday, July 17 2009 @ 08:45 MDT
Contributed by: evilscientist
Views: 1,632

Well I have returned from Ontario avec our new trailer. I thought I'd post some photos of it before Mrs. Evil and I depart with it for some time in the mountains.
The trailer is 12 feet long and 1150 pounds dry so towable by my Honda Element.
Trailer being picked up at the manufacturer: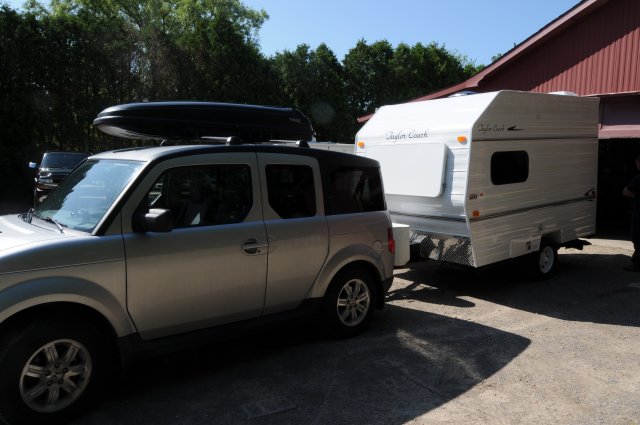 Trailer at home from the side, after having 3000km of bugs and grime washed from it: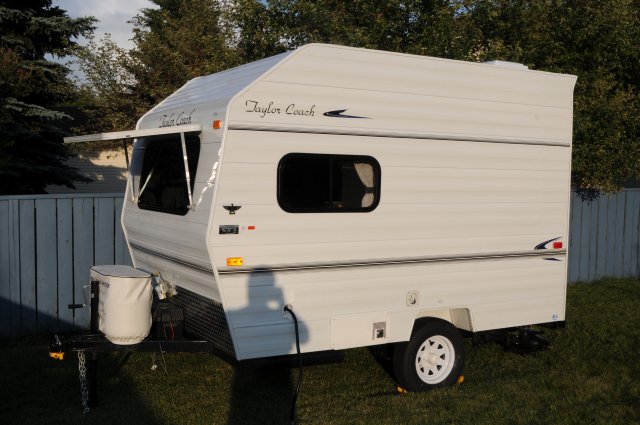 Trailer from the front: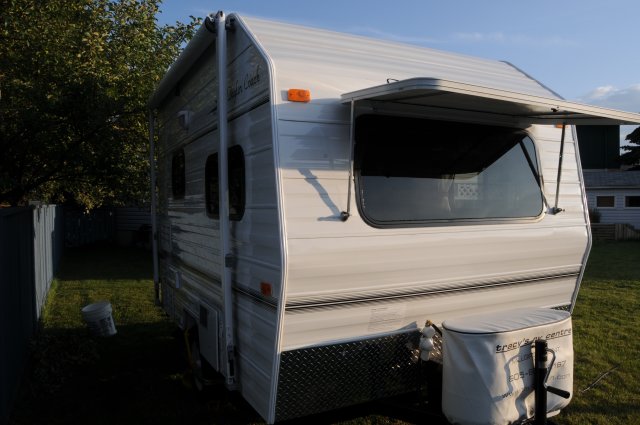 Trailer from the back: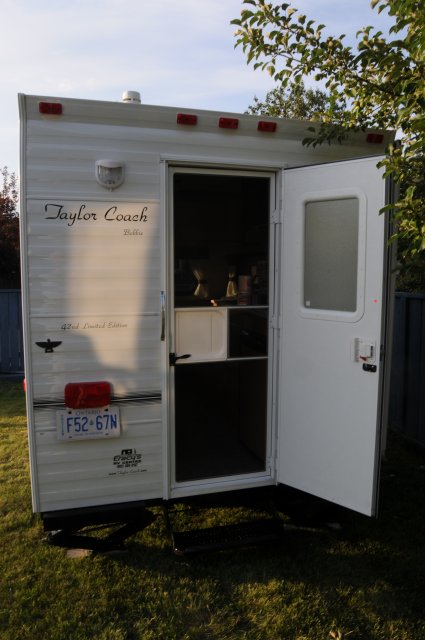 The trailer is from a small company called Taylor Coach near Hamilton, Ontario. They specialize in small trailers such as this and have other different sizes. The 12' trailer fit my towing capacity and our needs.
Anyways, off to the woods in our new trailer!