Vacation's End
Monday, August 10 2009 @ 08:44 MDT
Contributed by: evilscientist
Views: 2,547

Well, my vacation's over. School has started again in the work sense and in the university sense. Ahh well, no vacation lasts forever, it's what makes them precious. We did manage to get out though. Five days at Two-Jack lake in Banff National Park. Then a couple of days at home before I headed out to the RASC Calgary Centre's Star-BQ. This was followed by a week of running around for baby stuff such as a crib and stroller and other assorted baby furniture. Then back to work and school and then the past weekend in Waterton Lakes National park.
Anyhow, some pics:
Two-Jack Lake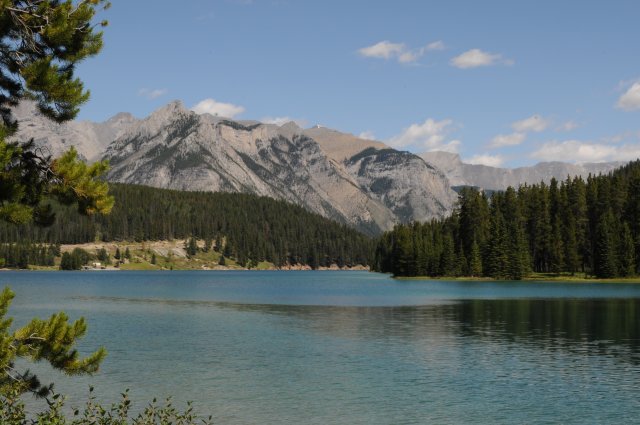 Trailer at Two-Jack Lake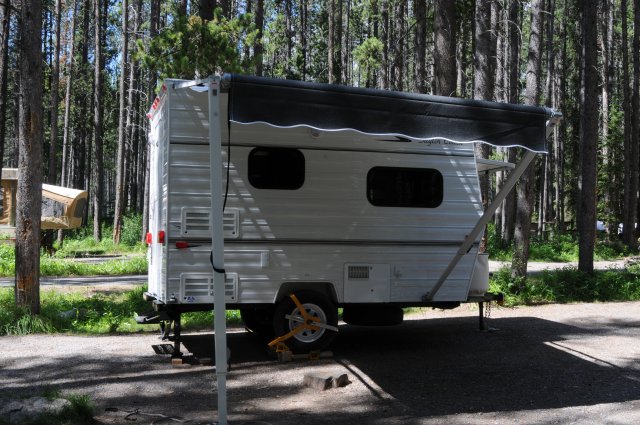 Deer eating at the campsite in Waterton.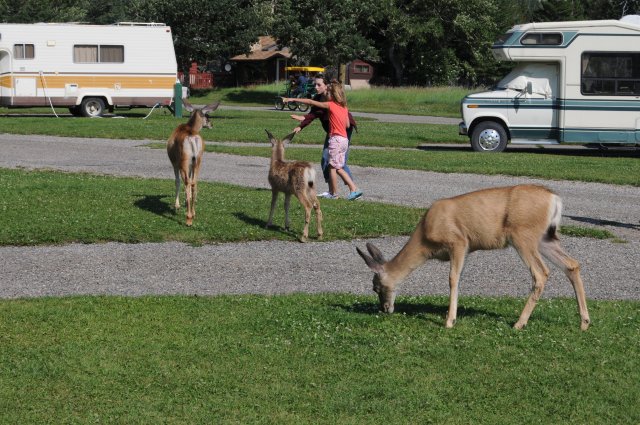 The Prince of Wales hotel in Waterton.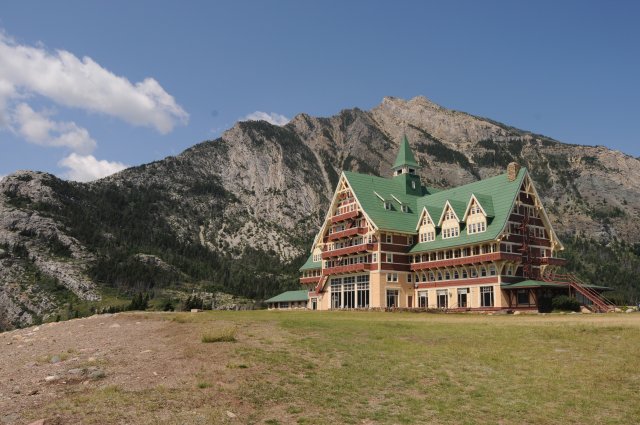 Our trailer at Waterton. It is a small trailer and looked so weird against the monster 5th wheels that surrounded us. Also I could get used to full hook-ups.