Jamaica blogging
Saturday, April 03 2010 @ 10:25 MDT
Contributed by: evilscientist
Views: 2,262

So Mrs. Evil and I are currently spending our second last night in Jamaica. We arrived here on Monday and will return to Calgary where it's currently not the 26 C it is here in Ocho Rios. So far the stay has been relaxing. The Sandals resort here has many restaurants, each serving excellent food. We took a trip to Dunn's River Falls which was cool as the tour has you climb the falls (along with many of the local teenagers who apparently are also on spring break). Some photos. First from the trip from Montego Bay airport. It's a two hour drive to go from Montego Bay to Ocho Rios and it's an exciting ride. Imagine if you will the narrow, winding roads from British Columbia populated entirely by Montreal drivers. Gets the heart going for the trip to the hotel for sure.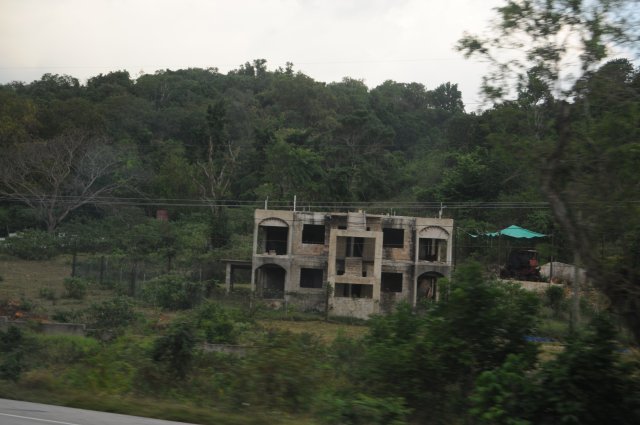 Apparently the island of Jamaica is under permanent construction. Pretty much all the houses looked like this along the highway, in some form of semi-completion. From what the bus driver told us people just add on to their houses whenever so it sometimes takes years to finish a house, though it may be occupied the whole time.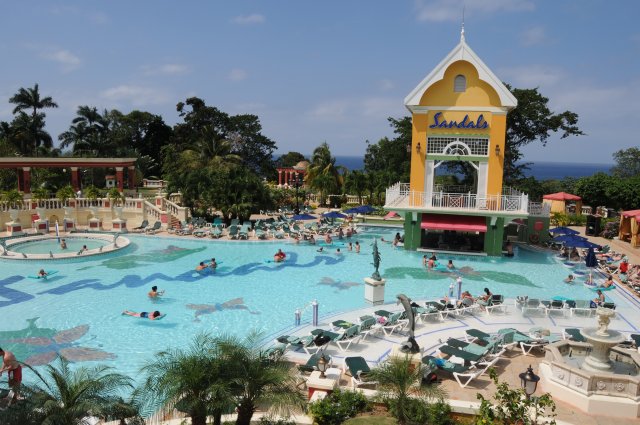 The Sandals Ocho Rios resort is split into two halves. The upper half has the large pool and most of the honeymoon villas.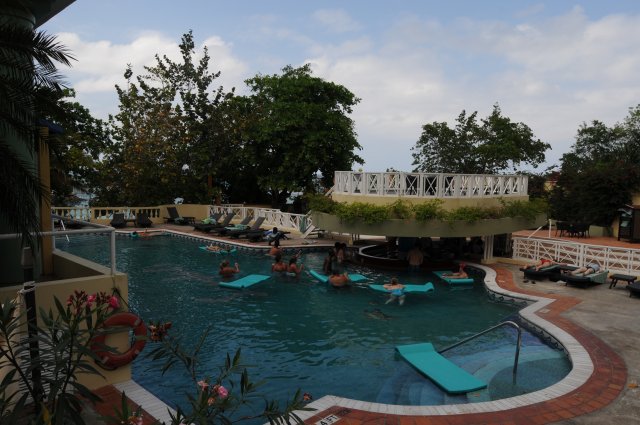 The lower half where we are staying is a little more intimate in that the pools are smaller and the gardens more closed in. Also, the lower resort has: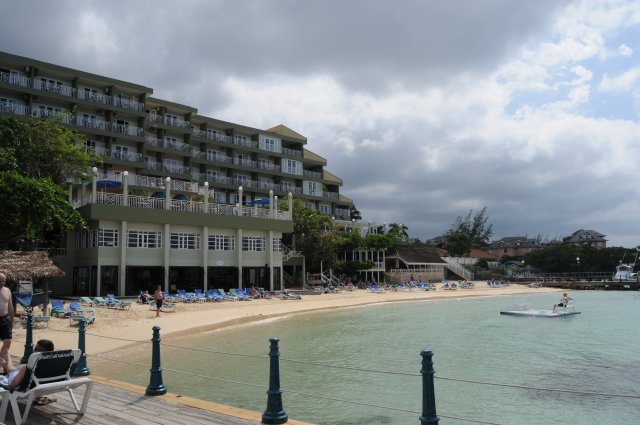 the beach, and 5 of the 8 restaurants. Our room overlooks some of the gardens and one of the smaller pools and is north facing so stays relatively cool throughout the day.
Well in a day and a bit we're back to the airport to catch our 6 hour flight home. Alas vacation almost over...