Sittin' at the Sault
Thursday, July 05 2012 @ 06:51 MDT
Contributed by: evilscientist
Views: 1,616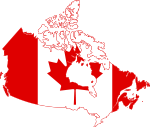 Today we ventured from Marathon to Sault Ste Marie. Though farther south in Ontario, the road between White River and Sault Ste Marie is actually more desolate, with only the town of Wawa along the way. That being said, scenic vistas of Lake Superior are visible from the highway at times, providing a break from endless trees and rocks. This has been my fifth crossing of northern Ontario, two previous round trips and this trip. This has been the most pleasant as northern Ontario is part of the trip and not an obstacle to getting somewhere else so the driving days have been shorter and less tiring. By tomorrow evening we will be just north of Toronto where we'll be staying for two nights before heading to Ottawa.
Some photos from the auto-dash-cam. Sorry for the focus, it seems to have slipped away from infinity at some point and I didn't notice.
Leaving the campsite at Marathon.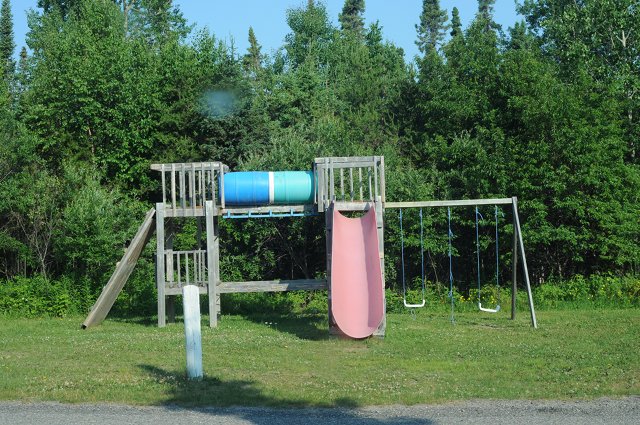 Filling up at the turnoff to the actual town of Marathon. The guy pumping our gas mentioned that he was watching Monty Python and the Holy Grail suddenly making him a cooler person...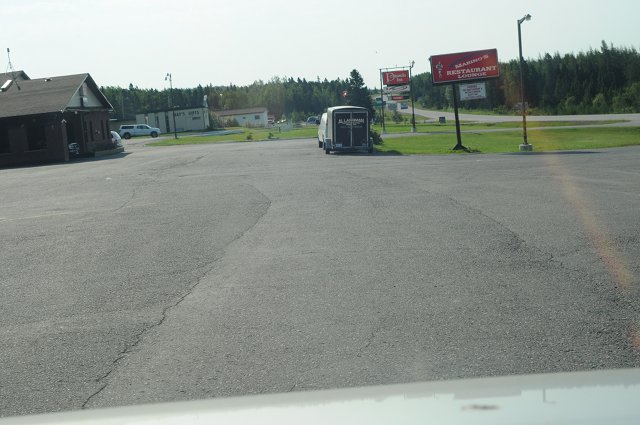 Filling up in White River. If the gas station at the highway at Wawa is closed, this is the last stop for gas before Sault Ste Marie and at the extreme edge of the Element's range pulling the trailer.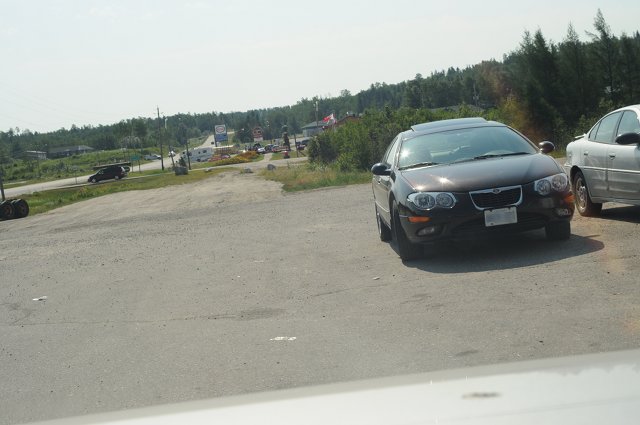 Gum anyone?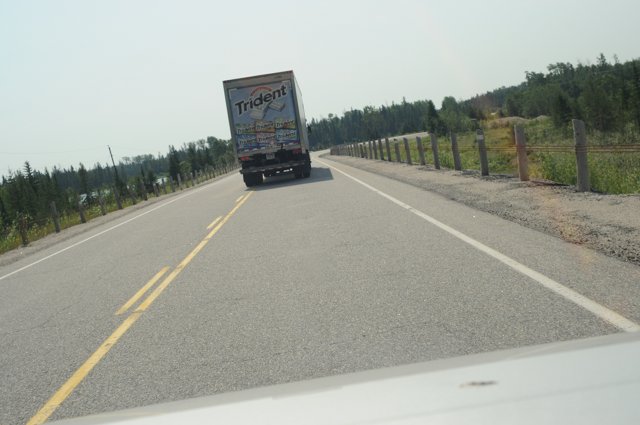 The only shot with Lake Superior in it, it's the fuzzy blue patch to the right.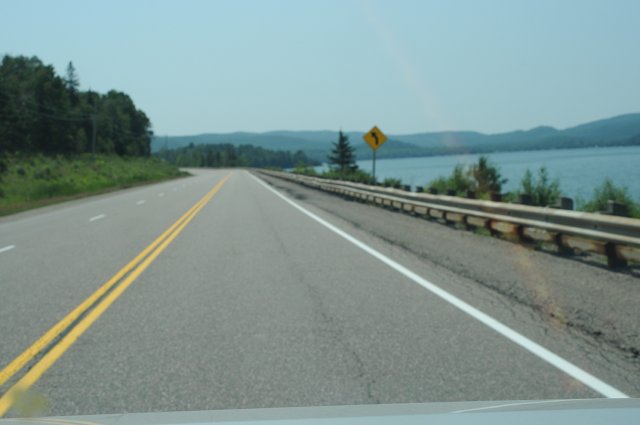 Finally at the campsite in Sault Ste Marie.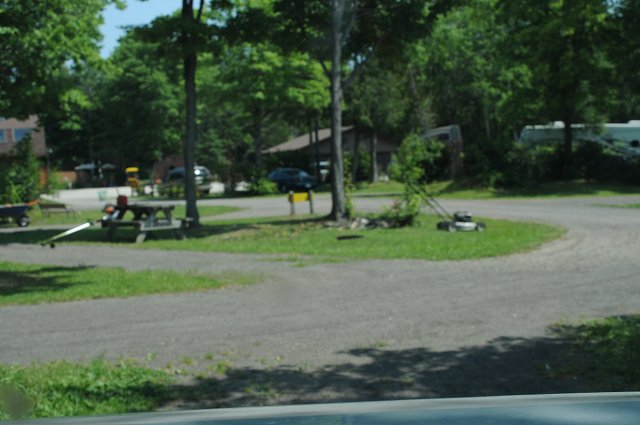 On to Toronto tomorrow!