Down to Toronto.
Saturday, July 07 2012 @ 06:27 MDT
Contributed by: evilscientist
Views: 1,978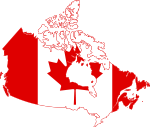 Well Cookstown just south of Barrie actually. A long leg this time, about 10 hours of driving from Sault-Ste-Marie to our campground. That included a stop in Sudbury to allow Mrs. Evil and our child a chance to see the "Big Nickel". I had seen the Nickel on a trip I did to Ottawa back in the mid 1990's and things have changed around it. Back in 1990, the Nickel was high up on a pedestal with little around it. The parking lot in front of the Nickel was gravel and it was quite the lonely place. This time there was a new Science North adjunct building, the Nickel is now up on two poles and only about 2m above the ground. It is also facing the other direction as it used to go. They are also charging $5 to park to see the Nickel (though the coupon is good for Science North's main location apparently). A much fuller parking lot greeted us this time. Presumably now that it's not free to view the Nickel, people want to see it more.
I've also come up with a hypothesis about drivers. The closer you are to a large population centre, the proportion of stupid/bad drivers goes up. This is not linear with the increase in size of the population centre, but exponential as in the graph below: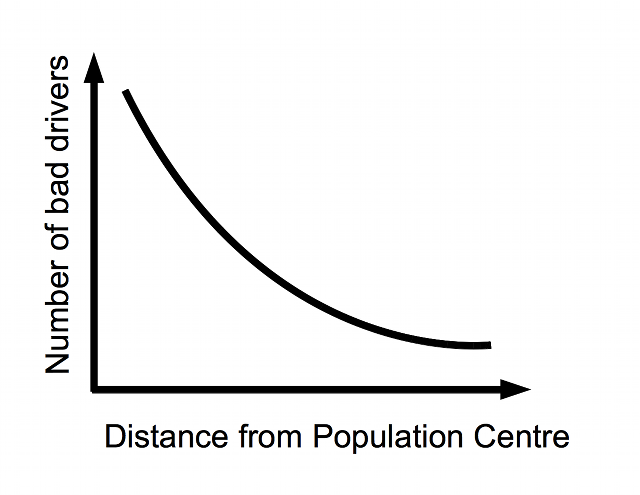 So larger centres such as Calgary and Toronto have very high proportions of bad drivers whereas very small centres such as Dryden have a very low proportion of bad drivers. Just my observation.
Now it's important to note that we deviated from the Trans Canada at Orillia in order to get to our campground. We'll back track up the 400 to get back on the Trans Canada at Orillia once we return to our journey after a day near Toronto.
Starting from Sault-Ste-Marie: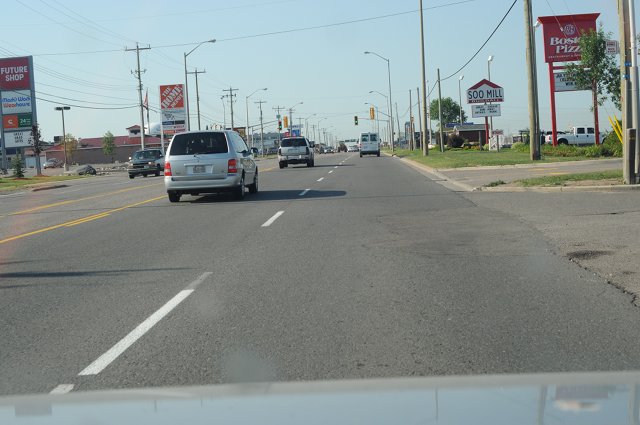 The landscape opens up a bit east and south of Sault-Ste-Marie compared to north-western Ontario.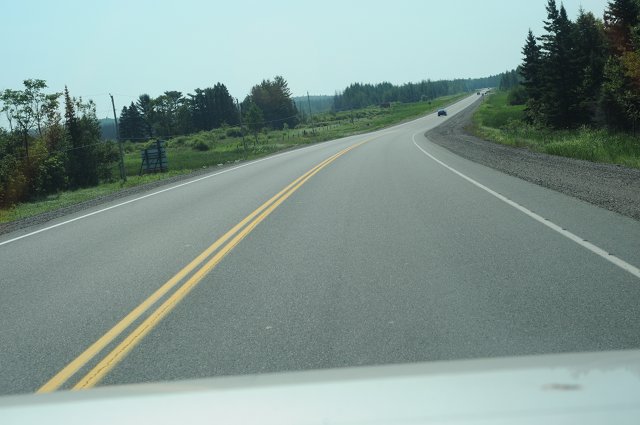 Approaching Sudbury, not the large smokestack: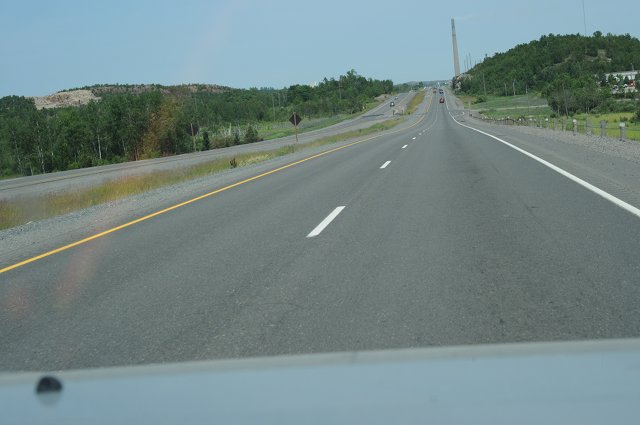 Heading south finally: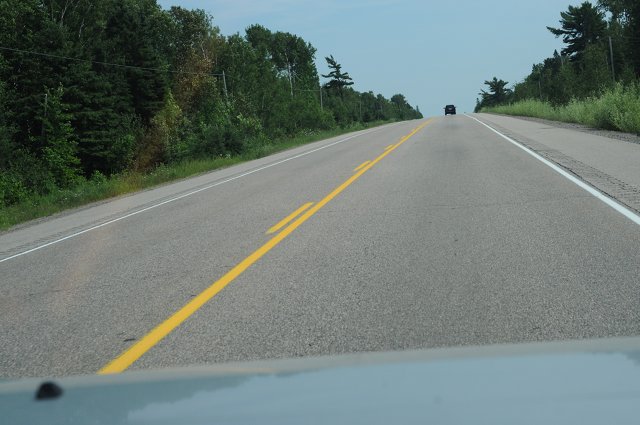 On the 400 near Barrie: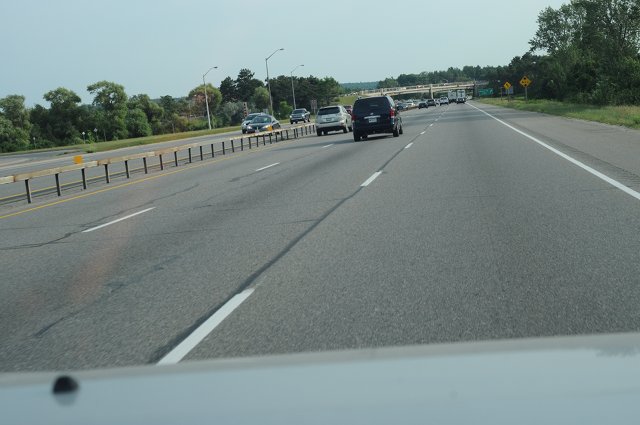 At our quite busy campground, it is the weekend after all: