The Egress to Edmonston
Friday, July 13 2012 @ 06:27 MDT
Contributed by: evilscientist
Views: 4,499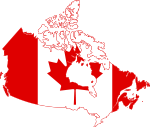 After an overnight stay just west of Montreal we headed out on the road across La Belle Provence. The trip through the south side of Montreal took a while as major bridge construction was underway. I'm going to use that as the "I've driven in Montreal with a trailer" and call it that. Once out of Montreal the trip to Quebec City was good. The highway was busy, but not so much as to cause traffic slowdown. I'll also say that the Province of Quebec has frequent, excellent rest areas along the Trans-Canada highway which makes travelling nicer as well. We swung off the Trans-Canada to go into Quebec City. A city we'll have to visit again sometime, though without the trailer. Let's just say driving through Quebec City's and the Citadel's narrow, steep, busy, winding streets is an experience not to be repeated voluntarily. A short ferry ride across the St. Lawrence river ($15 was worth it not to have to back track through the city) and we quickly reconnected with the Trans-Canada. Off to Riviere-du-Loup where the highway turns south into New Brunswick.
We stayed at a nice little campground in Edmonston for the night. My only complaint was that it was downwind from the pulp plant which gives of a unique odour all it's own.
Some photos. Not a lot turned out as the lens kept de-focussing for some reason and I can only do so much with it while driving.
Leaving Montreal West KOA: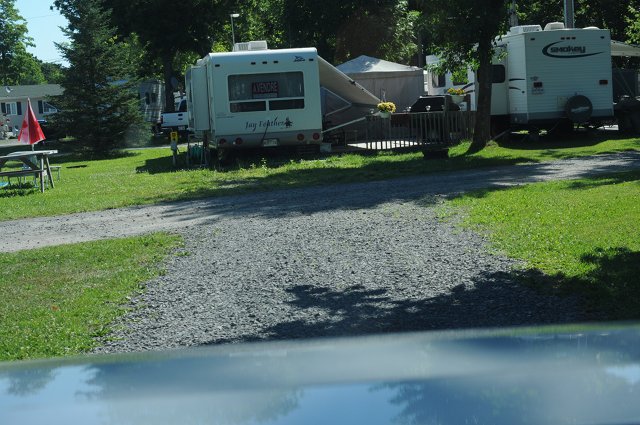 On the road to Montreal: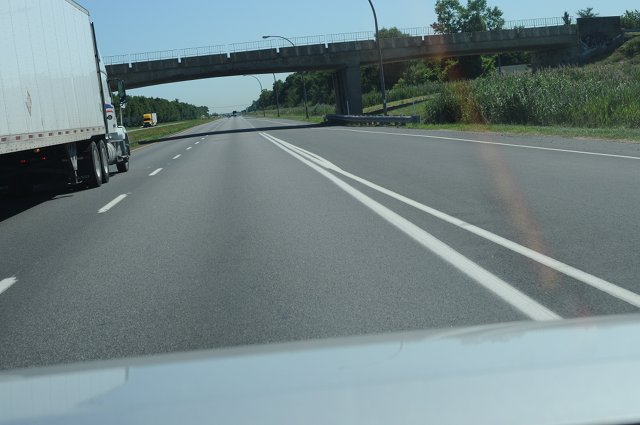 There's a tunnel under Montreal for part of the trip, since there's less light the camera shutter is open longer and you get this neat effect: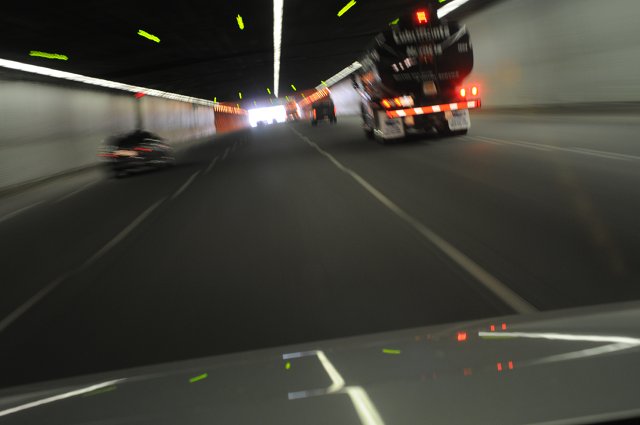 The road between Montreal and Quebec City: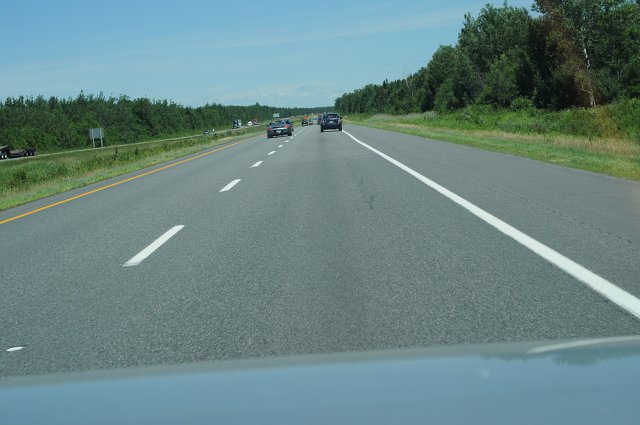 Leaving the Citadel, this was one of the wider roads: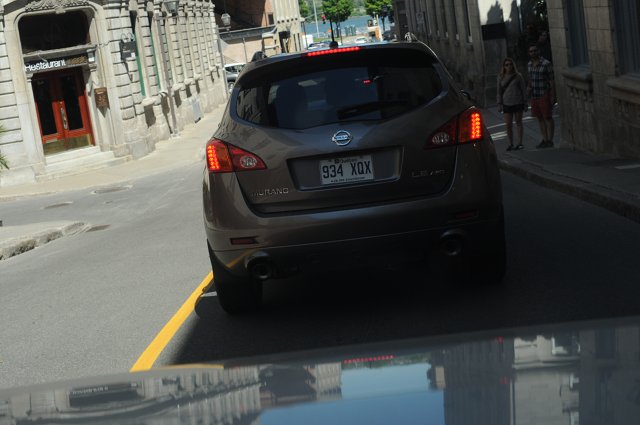 On the St. Lawrence ferry: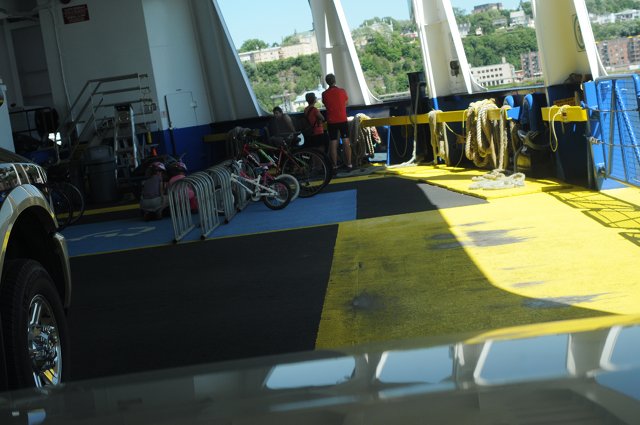 On the road again, to Riviere du Loup: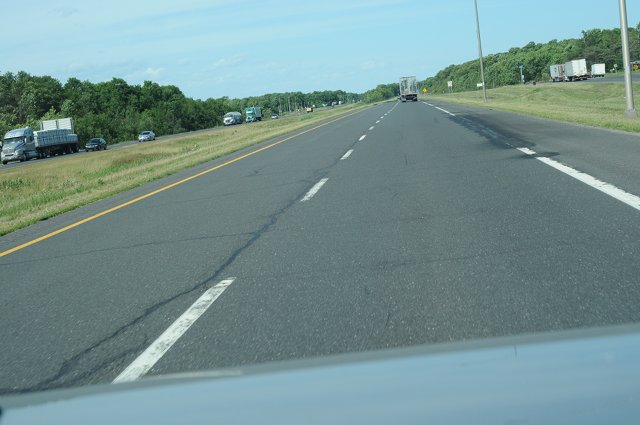 In Riviere du Loup:
Unfortunately the New Brunswick portion of photos are horribly out of focus so none for this part of the trip.
On to Charlottetown tomorrow!