Cruising to Charlottetown
Friday, July 13 2012 @ 06:38 MDT
Contributed by: evilscientist
Views: 4,669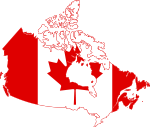 After our night in Edmontson, we crossed New Brunswick. Unlike southern Ontario and southern Quebec, New Brunswick is quite hilly with many steep grades. A brutal head/cross wind dogged us till around Woodstock (not THAT Woodstock) when the highway shifted to the east and the wind became a brutal cross/tail wind. All and all a pretty but tiring drive for me having to deal with the cross wind trying to push us off the road. New Brunswick also has the Trans-Canada twinned the whole way and a speed of 110 km/h like on the prairies, this makes for a quick trip across the province. We ended up stopping in Woodstock and Moncton for fuel. Then it was off to just east of Sackville and then turning north until we arrived at the Confederation Bridge and crossed part of the Gulf of St. Lawrance to get to PEI. The red cliffs were waiting for us at the end of the bridge. The trip along the Trans-Canada in PEI to our campground was a relatively short one (obviously) and we settled in for a two night stay on the island.
Better luck with the camera today, angled it the other way on the beanbag and the lens tried to go to infinity all the time, so in focus!
Leaving Edmontston: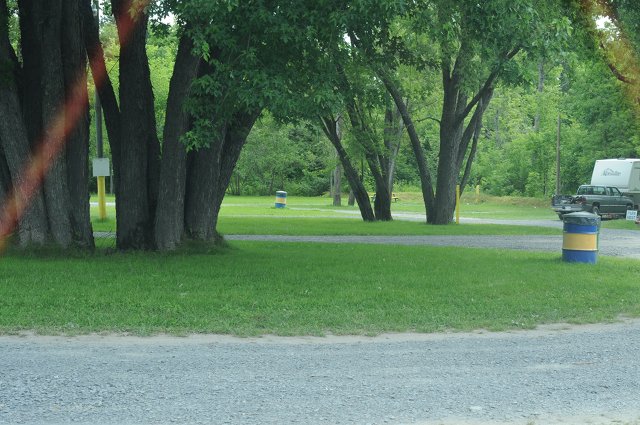 Travelling south to Woodstock: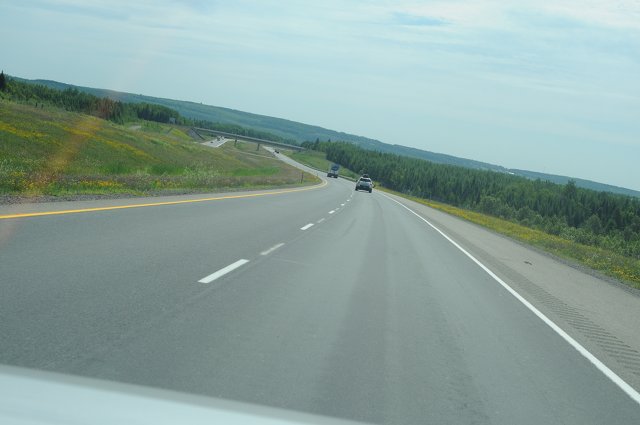 Mrs. Evil returning with lunch in Woodstock: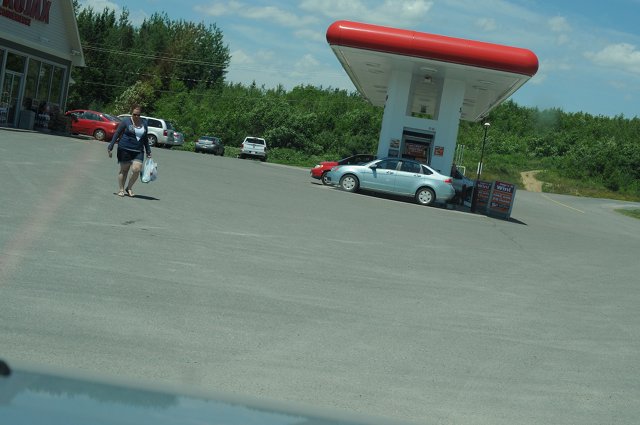 Near Gagetown (and the CF base therein):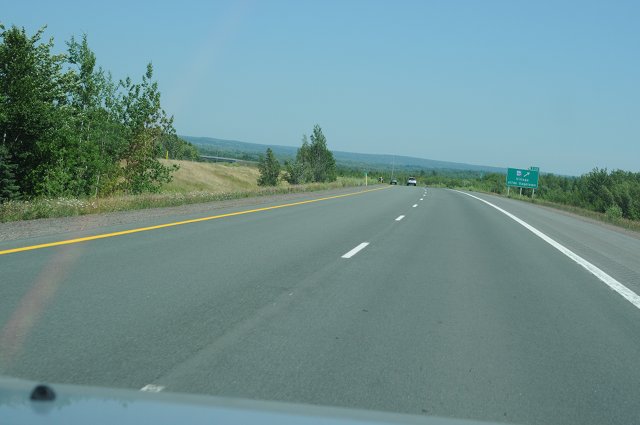 On the road to Moncton: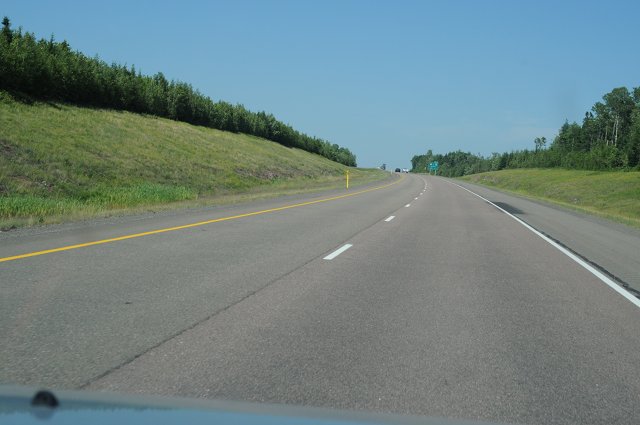 At Sackville, the tall transmission towers in the distance are the short-wave transmission towers of Radio-Canada International.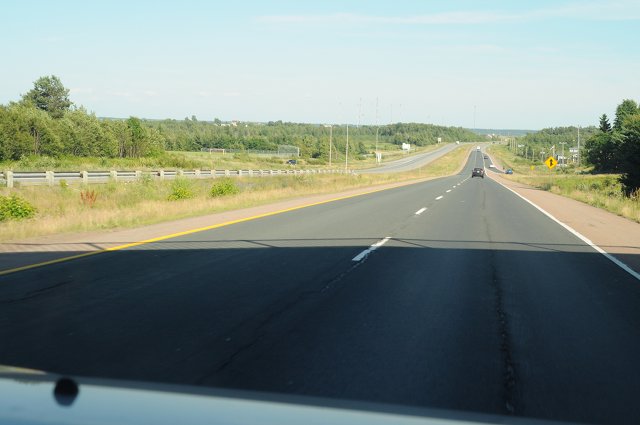 The approach and on the Confederation Bridge: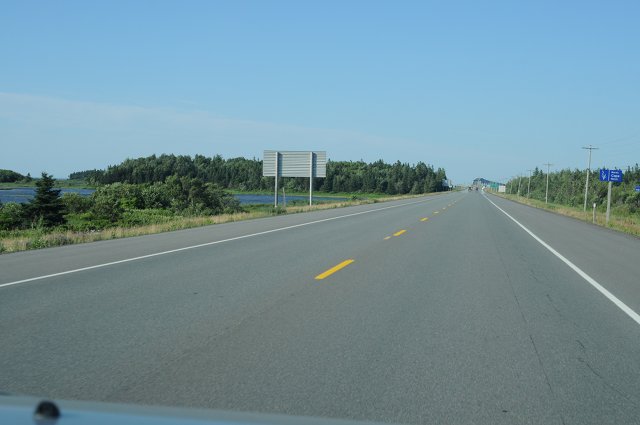 On the PEI stretch of the Trans-Canada highway. Note the red dirt on the shoulders of the road: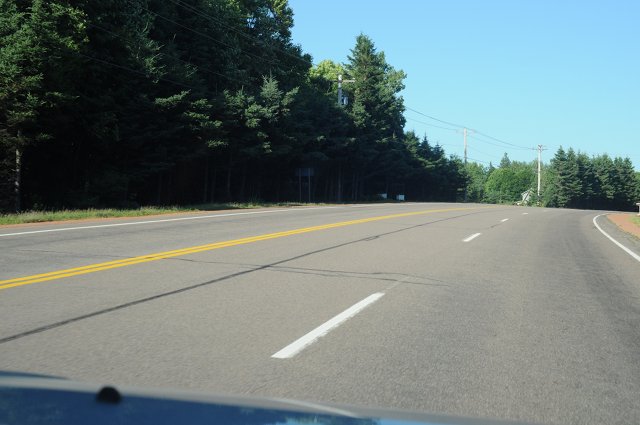 Finally at our campground near Charlottetown.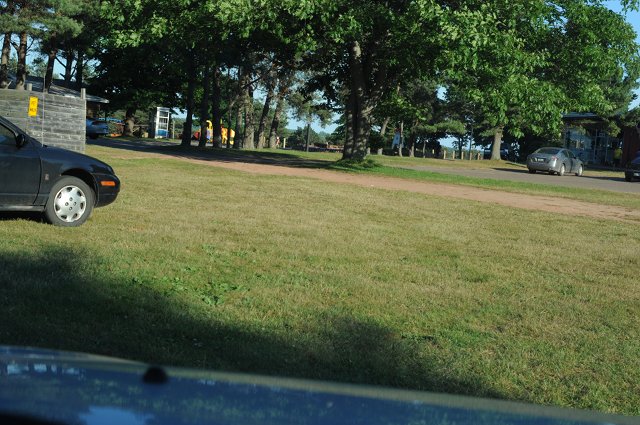 Two nights here then off to Halifax for a couple of nights!