Exiting to Estevan
Thursday, August 09 2012 @ 04:40 MDT
Contributed by: evilscientist
Views: 3,845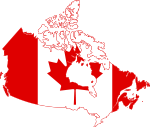 On our second last day of travel we decided to make a run for the border. So instead of stopping in North Dakota for the night after about 7 hours of travel, we decided to make for Estevan in Saskatchewan instead. So a much longer day for us as we crossed Wisconsin, Minnesota and North Dakota before returning to Canada at Portal. So we left the Oakdale KOA and headed off on I-90 shortly diverting onto I-94 which would take us more north and towards North Dakota via Minnesota. I-94 enters Minnesota near Minneapolis which has a by-pass which was under construction at the time we came through. Oddly enough the traffic delays were just west of Minneapolis on an open stretch of the interstate where traffic came to a stand still for several miles with no apparent reason. Just stop and go for about 45 minutes then as suddenly as traffic stopped, it cleared up and was flowing fine. Odd.
Once free of the traffic the trip to North Dakota was uneventful. A quick stop in Fargo just inside North Dakota for a diaper change and we were off again on the I-94 to what was in our original plan to be the stop for the night at Jamestown, ND. Instead we turned onto US 52 which eventually took us to Minot, ND. Just before Minot the highway apparently runs through a swamp as we hit a swarm of mosquitoes to end all swarms of mosquitoes. They were so thick it sounded like heavy rain hitting the car and when we stopped in Minot, the car and trailer were black with mosquito carcasses on all leading edges.
After a major windshield clean in Minot, we continued along US 52 on our way to the border. It now being night it was dark which made the thunderstorm that was in the distance appear spectacular. We made it to the border at around midnight. No line up at customs and the interview by the border services officer was short so on our way to Estevan for the night. Instead of trying to find a campground at midnight we opted to find a hotel and spent the night at the Estevan Day's Inn, our first and only night of the trip not spent in the trailer.
Since we ended up traveling into the night, the photos end well before getting to Minot, but here are a few:
Leaving the campground at Oakdale, WI: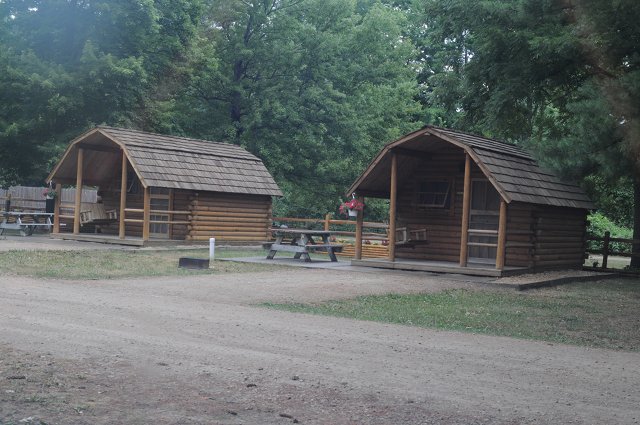 A little rain along the way: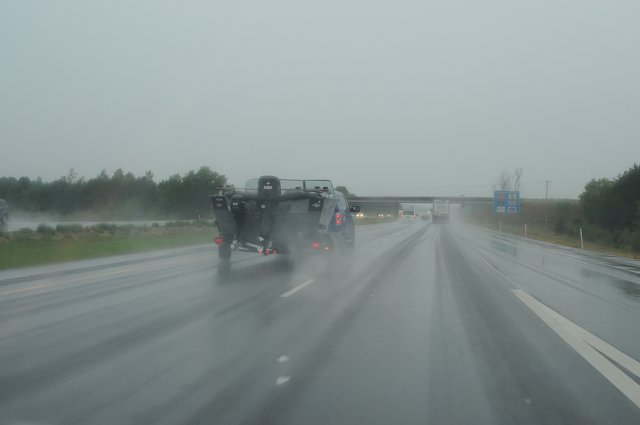 Nearing Minnesota: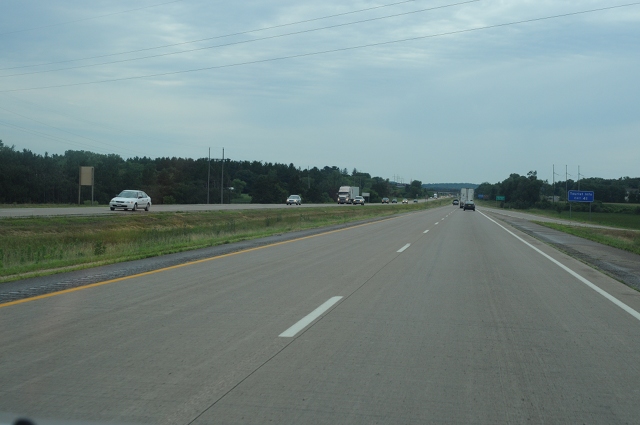 The Minneapolis bypass: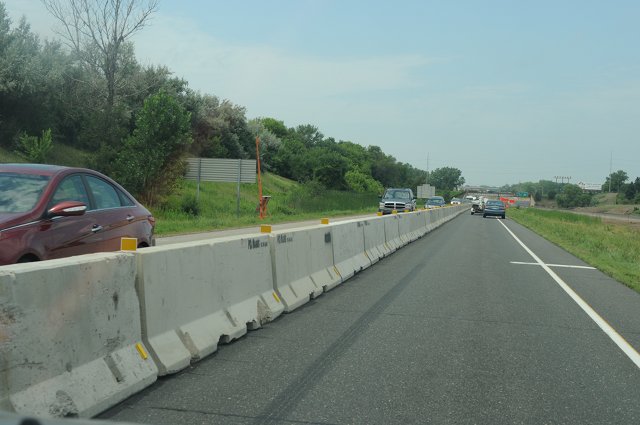 The Great Mysterious Traffic Backup of '12: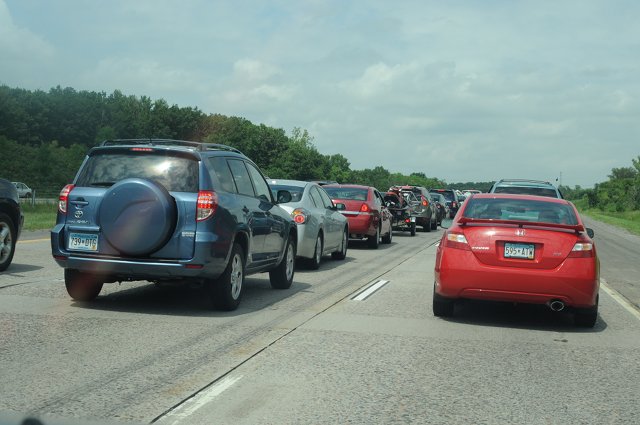 Nearing North Dakota, the land is starting to look more like home.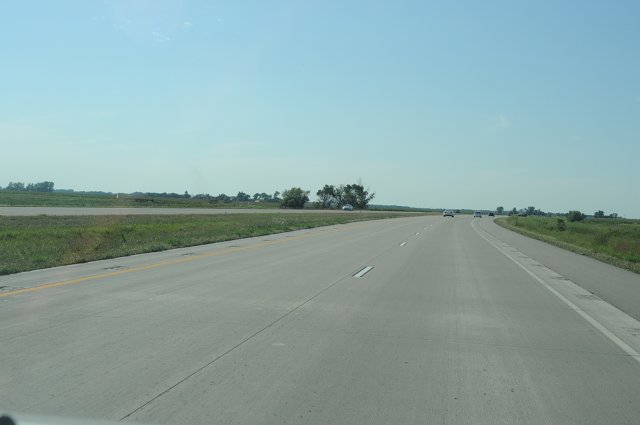 Turning onto US 52 at Jamestown, ND: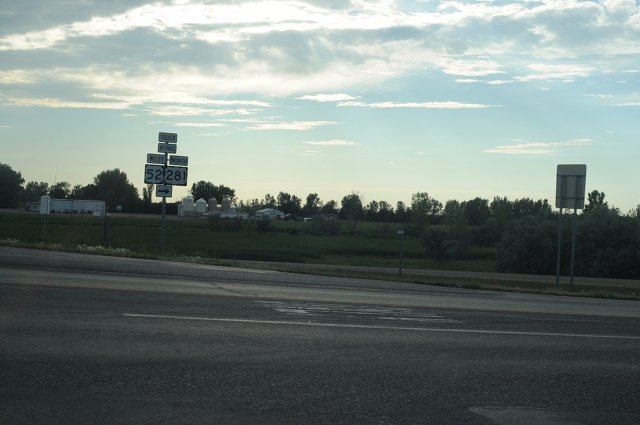 On US 52 to Minot: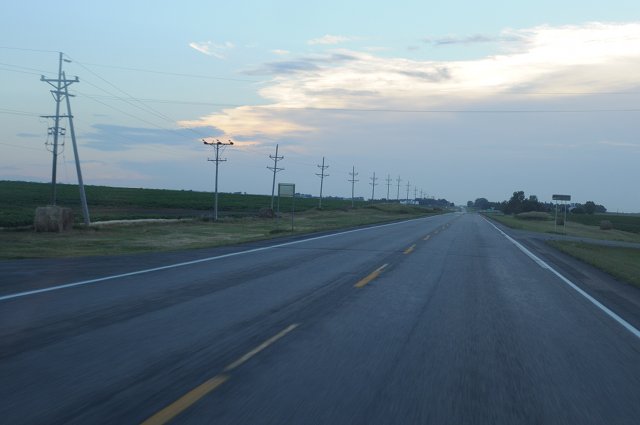 Getting dark, kind of a neat effect in the photo due to the longer shutter speed: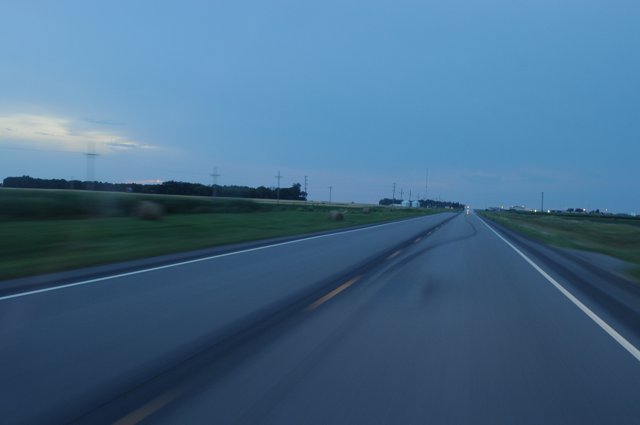 Last bit of sunset: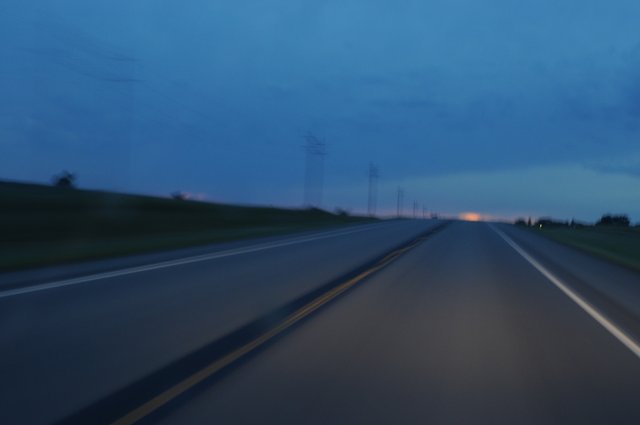 After this back in Canada and on the way home!